SANDPIPER Pump Replacement Parts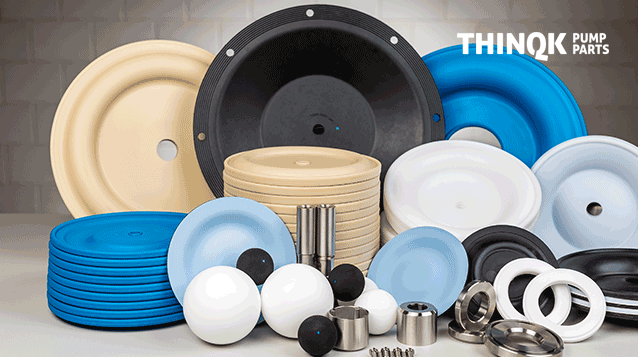 When considering your options for industrial replacement pump parts, Thinqk.com have the solution you need. With many years of experience in the industrial sector, our expert team are proud to offer the highest quality in both SANDPIPER pump replacement parts, as well as other brands. Unlike other firms, we have a true passion for our work and our team of experts are able to guide and advise you on the exact solution for your company. Whether you require Warren Rupp SANDPIPER pump replacement parts, or any other item from our range of accessories, we can help you find them.
The problems caused by machinery breaking down can be devastating to any busy industry and when your pump fails, this could invariably lead to a halt in your production. To ensure this doesn't happen, it is vital that machinery is kept in the best condition at all times and that any parts, such as SANDPIPER parts pump that need replacing, are done as quickly as possible.
There are many issues with equipment failure, that could cause potential issues in the workplace. This could include reduction in output, loss of customer confidence and even health and safety issues. Worn parts can often be overlooked as unimportant but the effects of this can lead to much greater cost and further issues in the future. If you think you require SANDPIPER pump replacement parts, then get it sorted today!
Thinqk.com is a business that is used to dealing with a multitude of industries, on a huge scale. We provide Warren Rupp SANDPIPER pump replacement parts worldwide and have factories in both Europe and North America, to ensure a quick and fast delivery when you really need it. SANDPIPER replacement parts pump can be viewed on our website, along with many other popular brands.

Click Download Button to view available spares for this brand
Click on any icon below for more details.